Profile

Dr Robert Chase
"I went to Med School too..."
Free Account
Created on 2012-08-09 11:17:09 (#1701010), last updated 2015-02-23 (125 weeks ago)
4,597 comments received, 385 comments posted
742 Journal Entries, 31 Tags, 0 Memories, 225 Icons

About

Mini Bio
This journal comes from chasemd @ livejournal. All livejournal verses are retired, and Chase is starting afresh here.
PROFILE

[Chase] Cameron is not going to be happy about this party.
[House] But you on the other hand...
[Chase] Plan on spending the rest of my life with Cameron.
[House] So... I need the cancel the Fart Band?
[Chase] So I need you to kidnap me.
[House] Spoken like a true Aussie.


Age: 35
Physical appearance: Blond hair, blue eyes, 5'10" tall
Sexuality: Bisexual
Occupation: Head of Diagnostic Medicine
Place of work: Princeton Plainsboro Teaching Hospital
Hobbies: Playing piano, reading sci-fi or crime fiction, sex
Likes: Comedy movies, comedians, pizza, nice clothes, classic rock music, sex, coffee, working out
Dislikes: Being led on, his father, cake with jam, soap operas, no sex


BIO

Son of Rowan and Louise, Chase grew up in Melbourne, Australia. He came from a wealthy family, his father being a world famous doctor in his own right, and he was an only child that wanted for nothing. However, Chase's upbringing was not all hearts and flowers. Chase's father walked out on his family when Chase was only a teenager and forced Chase to shoulder the burden of his mother's alcoholism, which she eventually died from.

Chase's relationship with his father rapidly disintegrated following this, leading Chase to believe that his father just did not care about him. These feelings continued in Chase right up until his father visited Chase in America, and they parted ways with still much tension in their relationship. Chase later learned his father had died of a terminal illness; a fact his father had failed to reveal to Chase at the time of his visit. Chase was devastated that he had lost any chance with his father, but realised he would always hate his father for everything he did to him. Prior to his death, Chase's father had cut Chase from his will, leaving Chase with nothing by way of inheritance, and this was the nail in the coffin of any possible remnants of respect Chase had for his father.

Chase studied medicine the University of Melbourne's School of Medicine and worked briefly at a local hospital where he gained his specialty in Intensive Care. He saw the advertisement for the job at Princeton Plainsboro in a medical journal and decided the time had come for him to close the book on his difficult and emotional life in Melbourne and make a fresh start for himself. Although it is believed Chase got the job with House through his father's influence, this is not true, and it was his own accomplishments and merits that scored him the position. Still, Chase finds it very difficult to shake the "rich boy" image and it frustrates him to be judged on his background and his father's reputation.

First and foremost, Chase believes in taking advantage of every situation. His job is the most important thing in his life, and he will do whatever he thinks he needs to keep it. On the outside, Chase appears as a somewhat vain person, who puts a lot of stock into how he looks and presents himself. Although he does care about materialistic things like nice clothes and a neat appearance, his inner values run much deeper.

For a very long time, his career has been the only thing in his life. The demands of the job have prevented him getting too deeply involved with anyone, and any relationships he has had have fallen apart when he has struggled to maintain a happy balance between his work and personal life. Deep down, he does yearn for a family and wants to be a father one day, but he knows now is not the time. This doesn't stop him occasionally wondering when – or if – the time will ever be right. Because of this, Chase enjoys being around children and will often unintentionally forge a connection with his younger patients.

Chase has a wicked sense of humour, and this often shows itself when he is amused by House's ill-timed or ill-mannered jokes. His laid-back Aussie background means he can find humour in things others don't always see.

Although House professes to have only hired Chase because his "father made a phone call", Chase has more than proved his competency as a doctor over his time working under House. Chase's yearning to please House would sometimes drive his determination to find answers and had been known to lead to disappointment on Chase's behalf when House doesn't acknowledge his efforts or accomplishments. House recently fired Chase out of the blue for seemingly no reason, citing "It's time for a change" as an excuse. Chase was bewildered by it at first, but soon came to realise that, despite loving the job, it wasn't the end of everything. Maybe House had been right. It was time for a change. He moved on and was soon rehired by Dr Cuddy to Princeton Plainsboro Teaching Hospital's surgical team as an Attending Surgeon.

It's just a known fact that Chase and House's relationship is always going to be a complicated one. Despite everything, Chase still remains fiercely loyal to House and often ends up agreeing with House's determinations, or siding with House in opinions. Chase is observant and always tended to think outside the box when he worked to solve cases during his time on the Diagnostics team. He regularly relied on his own past experiences during differential diagnoses, and he will be the first to admit he has been involved in more shadier or risky activities over the years, though no one really knows what.

Outside of work, Chase enjoys a carefree social life. When he feels like it, he likes going out for a few drinks, or frequenting nightclubs to let his hair down after his tough and long hours at work. Though at other times, he's just as satisfied to stay home and watch television and eat pizza. Chase likes to have a good laugh, and is not opposed to teasing people for his own amusement. He just doesn't like being on the other end of it.

Above all else, Chase just wants to be recognised as a good doctor and to help his patients the best way he knows how, even if his tactics can sometimes be an underlying mechanism to protect himself.


POST-CANON VERSE

Currently Chase's only verse and this muse exists in the wake of the House, M.D. series finale. Chase has now taken House's place as Head of Diagnostic Medicine and he's single, and not sure if he is looking or not. After everything he went through, he is just playing life by ear and is happy in his work at least, even if the rest of his life is nothing to write home about.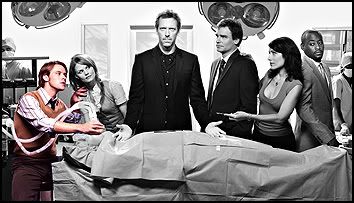 DISCLAIMER

This is an RPG journal for character Dr Robert Chase of the House, M.D. fandom. I do not own the character of Dr Robert Chase and am making no profit from this journal. The character of Dr Robert Chase is owned by Fox and is the property of Universal Studios. No harm or copywrite infringement is intended.




MUSE & MUN OVER 18 YEARS OF AGE
CREDITS
Credit to
passing_girl for the layout coding
Credit to
obeyshi for the profile layout

Layout profile code thanks to obeyshi

People
[View Entries]

Gives Access To (382):
alan_shore
,
enjoythe_ride
,
flack
,
im_apimp
,
itsrainingmen
,
not_myfirstday
,
sexcouldkillyou
,
theyremembermine
,
wolfwithaguitar

[livejournal.com]
11inchwand
,
13md
,
1twntyovreighty
,
2ndborntwin
,
a-darker-dream
,
a-sloane
,
a-soul-awake
,
a68whiskey
,
abbytude
,
absurdiloveit
,
aces-are-rare
,
acesupyersleeve
,
actuallybye
,
agentfraser
,
agentsullivan
,
alecmontycora
,
allerdyce-john
,
allison-md
,
alrdydiedonce
,
alva-keel
,
alwaysbritish
,
alwaysmoony
,
amodelpa
,
ancient-ofdays
,
and-twosyllable
,
apainproblem
,
artisticaoife
,
asicklion
,
asinthecity
,
asoldiersheart
,
auror-aura
,
aussielawyer
,
bad2theboner
,
badasswiccan
,
beforeigomad
,
bigbrothermojo
,
bigkidatheart
,
bitofanerd
,
blackbyname
,
blurbinprogress
,
borninfashion
,
brownecat
,
buyjellybeans
,
c18-h21-no3
,
cameronpreston
,
canadianclaws
,
cancerous-soul
,
canmakeufeel
,
cant-have-any
,
cantalwayseeme
,
cantbuy-me
,
causticguy
,
ceo-archangel
,
changehistory
,
chargenursetuck
,
chasemd
,
chemicalyouth
,
cherryfirepower
,
chosendarkness
,
chosenpotential
,
cid-e-stabler
,
closetedgleek
,
comeswithcuffs
,
connorjunior
,
cordys-bitch
,
cutandlearn
,
cutthroatbitch
,
cyberpathicmind
,
cyke-out
,
dancewithadevil
,
darkersideofyou
,
daughterof-evil
,
dauntless-valor
,
dean-ofmedicine
,
dean-winchester
,
deep-red-bells
,
deleomom
,
doctordefib
,
doctortara
,
doesntwaltz
,
dont-needtodie
,
dontcallmebones
,
dontcallmekitty
,
dontdotricks
,
donttouchmycar
,
dr-luka-kovac
,
dr-tbrennan
,
drcampbell
,
drivemystick
,
drlisacuddy
,
drzambrano
,
dublinbass
,
earth-defender
,
emeraldallure
,
emocraig
,
eternalstyle
,
faithfulmd
,
faithsbitch
,
faiththatfuelsu
,
fallen-lee
,
far2beautiful
,
faris-al-farik
,
favored-prongs
,
felonyaction
,
feversend
,
fiveofeight
,
forensicated
,
forevertwinkie
,
fraserphoenix
,
freddles
,
frerejumeau
,
fullonobiwan
,
gabrieldavis
,
geniuscowboy
,
getinlinebitch
,
giveuaride
,
goaskmalice
,
goodcoverstory
,
goshmomgeedad
,
gothams-son
,
gottabecareful
,
gotvicodin
,
gr8muppetyodin
,
halfway2heaven
,
headofoncology
,
hearmecalling
,
hearyoucrying
,
heath-barkley
,
heythereslugger
,
hidden-son
,
his-sarah-jane
,
histhornedrose
,
hrtsevrytime
,
hunter-rachel
,
hunter-sam
,
i-hatemummies
,
i-willpout
,
iam-yourking
,
icant-saveme
,
icedx
,
ihavefun
,
ihavehisballs
,
ikickyourshins
,
ilikejourney
,
im-gavin-elliot
,
imalemon
,
imgrounded
,
imheretolive
,
imhisheroine
,
imnodoctor
,
impenny
,
imthefunnyone
,
imtoosexy
,
in-a-chinashop
,
indadsfootsteps
,
innerthirteen
,
irishroots
,
isabelowens
,
its-my-passion
,
its-myturn
,
itsjondy-not210
,
itwasmy-turn
,
itwontstopme
,
iwasfading
,
iwroteabook
,
justalilcontact
,
justamountie
,
justcallmesuper
,
justwilson
,
kal-el-clark
,
keepyapantson
,
kicksbigballs
,
kimberlyhughes
,
kindredmi6
,
kissmyhaggis
,
kissmynuts
,
last-to-believe
,
learninghearts
,
left-thatcap
,
legalambition
,
legallyhung
,
lieu-murphy
,
likebraveheart
,
liked-the-cold
,
likestray-dogs
,
liliana-baker
,
live4themoment
,
livein-godslove
,
livesonlipgloss
,
lochdubhcop
,
loganthebrave
,
lolblissbomb
,
longsforfreedom
,
lookafter-you
,
lookatmywand
,
lotterylucky
,
lovely-damage
,
lovesguinness
,
lyricalembrace
,
makeoutalright
,
manipulatefire
,
manorly-wayne
,
marcus-w
,
marriedanangel
,
masquebelle
,
mattdevlin
,
middleowens
,
missparamedic
,
mister-hart
,
mixed-berry
,
mmm-brainz
,
mollydavis
,
morethanleah
,
most-amazing
,
mostlyscottish
,
mr-angel
,
mr-lupus
,
mrpublicity
,
ms-aries
,
musicalmedic
,
myghostofasmile
,
naughtynrse
,
naysowee
,
need2bebusy
,
neededyoutoknow
,
neurologydoc
,
neverbeenfree
,
nevergonnamiss
,
nevertoohot
,
neverwalkalone
,
nickytheprick
,
nikita-q
,
nopaperdoll
,
not-a-prophecy
,
not-a-savage
,
not-my-savior
,
notalwaysaslut
,
notamarshmallow
,
nothingunderit
,
notjstplainjane
,
notjustbooks
,
notjustsammy
,
notlikemymother
,
notsamskeeper
,
notskywalker
,
notyourdannyboy
,
ny-city-boy
,
nychandcuffs
,
nysocietyboy
,
nyvote-rgilmore
,
obscuritenoire
,
ohthatburns
,
onlysayinghello
,
orlandomuse
,
osborn-heiress
,
pancake-master
,
panthers7
,
pantherscoach
,
paramedically
,
peninmypocket
,
pens-mod
,
peter-petrelli
,
phtgrphcscot
,
pinkmagnifique
,
pourquoixpas
,
pretty-girl
,
prvdsrhythm
,
psylocked
,
pullmysteth
,
r-vecchio
,
randybyname
,
randybynature
,
realdealhero
,
redinmyledger
,
reid-spencer
,
rein-it-in
,
remus-jay-lupin
,
returnofthekane
,
rhythmictherapy
,
richandlovingit
,
ridemybroom
,
rly-goodlooking
,
rockmeall-night
,
rockmyjocksoff
,
roseoflegend
,
roundthedawn
,
royalsidekick
,
rude-not-ginger
,
samuelwhyte
,
sand-andwater
,
sarahjane-smith
,
sarahroberts
,
savingthelight
,
sayshisname
,
scotcopper
,
scrubbedup
,
seeuincourt
,
sellsweed
,
sexyinscrubs
,
shaman-x
,
shoothetarget
,
shootslikeagirl
,
shorefireway
,
shot-my-shoes
,
showingnuttage
,
showthehorizon
,
shuthefckup
,
singslikeagirl
,
skeptical-mind
,
sky-high-angel
,
sleptwithghosts
,
slythsocialite
,
sniperbooth
,
societaloutkast
,
somekindofright
,
sonof-ipswich
,
sonofacopper
,
sortofgowithit
,
squinty-tempe
,
stonecoldfrost
,
storysurvivor
,
straight2point
,
strips4u
,
sulliednunusual
,
supermarketsam
,
surgeonshands
,
surgicalrisk
,
tacticalmind
,
takethose-odds
,
tartanqueer
,
taste4freedom
,
terry-crabtree
,
texas33forever
,
the-corsair
,
theairthesun
,
thefearaddicted
,
thegoodchild
,
theotherjumper
,
thinbluegee
,
thinkofenglnd
,
tieuptheworld
,
timemaychange
,
touchkitndie
,
tweedjocks
,
undercoverdoc
,
vicodinrules
,
visiongirl
,
vivo-per-ardua
,
wage-this-rage
,
wannabeimprtant
,
wannabesurgeon
,
wearstrackies
,
whatimgonnabe
,
whattingawhat
,
whoneedsahalo
,
whywalk
,
wickedbuff
,
wideawakendying
,
will-porter
,
willywannabite
,
winchester-sam
,
withlightson
,
wolfwithaguitar
,
wreakshavok
,
written-instone
,
x2dads
,
xamandayoungx
,
xseries5494
,
you-rock
,
youpullmine

[users.livejournal.com]
_complex_guy_
,
_wes_pryce_
,
lex_luthor_

Subscriptions (4):

Communities
[View entries]

Member Of (4):

Subscriptions (4):

Administrator Of (0)

Feeds
[View Entries]

Subscriptions (0)

Linking
To link to this user, copy this code:
On Dreamwidth:
Elsewhere: